Lean Thinkers love to observe work – work that often goes un-noticed by everyone else! I've recently returned from our annual summer vacation. Inspired by the implementation of Lean at the 365 café, a chain of 55 bakeries and coffee shops in Barcelona who spoke at the Lean Enterprise Institute's Summit in Las Vegas in March (you can read about their story in more detail in this Planet Lean article) I've been watching how restaurateurs, coffee shops and ice cream parlours serve their customers. As many of us know, the observation process is best kept hidden from friends and family particularly whilst we are on holiday – so we'll keep it a secret between us!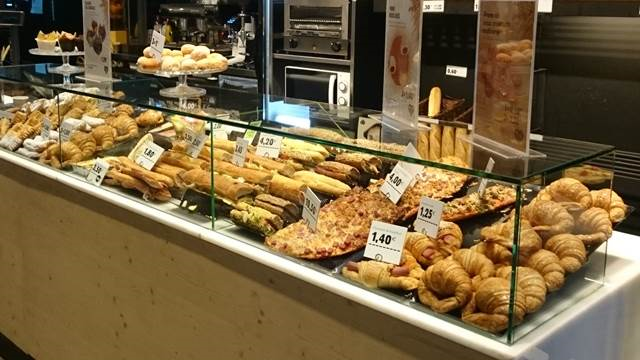 We all know when we've received good service, but as customers we often don't really know why something is going right or wrong and what is going on in the background. However, while we are being served we can all observe the customer facing processes and start to compare and contrast good experiences from ones where there is improvement potential – here are two such experiences.
In the bustling square of Samoëns, a beautiful village in the French Alps, eight of us ate dinner at one of the many restaurants. With such a good reputation, we had booked well in advance and were warmly welcomed when we arrived. The husband and wife team that run the restaurant do so with "joie de vivre" – and process! The table was suitably dressed (the right materials were in the right place.) Having ordered drinks these were delivered promptly and an effective visual process (a blackboard brought to the table) was used to explain the menu. With information close to hand and with a suitable time frame to digest the information our order for starters was taken. Upon completion this was ripped from the waitresses' note-pad and taken by an assistant straight to the kitchen – when later questioned about this it's done because the kitchen is very busy and this eliminates the batching of information about starters and main courses, buying the kitchen time! In addition, it also means that the person taking the orders can spend more time interacting with customers. How interesting!
In parallel our order for main courses was taken. Each course was delivered straight to each recipient confirming rather than asking each person which meal they had ordered – this done by the waitress noting which place setting is having which meal – simple, but highly effective standardisation. Throughout staff were attentive without being intrusive, there was an air of calm efficiency and (most importantly) the food was fantastic. I am sure that the folks in this restaurant had probably never heard about Lean – but they had worked out how to deliver wonderful food and service at the same time. It was a great way to spend our last evening in a wonderful part of France.
Our drive home was broken by a night in St-Quentin six and a half hours from Samoëns. Arriving at our hotel in time for dinner we headed to the main Flemish-inspired central square. As it was Saturday evening we had booked ahead to reserve a table. Our purpose was the same as the previous evening: get a quality dinner for eight people right first time. Consume it in an acceptable time (this time we were tired after a long drive.) Receive good service in a pleasant atmosphere. Enjoy the experience and do all this at reasonable cost. However, there were several differences. Firstly, the table was only partly dressed – some cutlery and glasses missing. A drinks order was promptly taken, but the staff (who appeared to be very busy) failed to deliver the drinks. Our next interaction occurred when a different staff member came to hand out menus. We asked about the drinks, but these still didn't arrive before the original person that had taken our drinks order came back to ask us what we wanted to eat. We gave the order (only mains this evening) and also asked for table water. We again asked about the drinks. Seven drinks finally arrived – but we ordered eight. The table water then arrived but without glasses. Next six food orders arrived but two people needed knives. No wonder the staff looked busy – they were fire-fighting. A rough calculation showed that there were twice as many front-line staff per number of customers in this restaurant compared to the previous night and yet the service was far inferior. The food was OK but we spent the whole evening trying to catch a member of staff's eye and when we managed that asking for things to be done – things that should not have gone wrong in the first place.
These days, there are examples of the application of Lean thinking everywhere and as Lean thinkers we can sharpen our own eyes and ears by observing such work. However there are few experiences more variable than the ones where we (as the customer) are an intrinsic part of the process. That's what is so powerful about the 365 Café story (read more at Planet-Lean.com) and why we wanted to bring it to you in a hands-on learning session at the UK Lean Summit 2016.
It's a cliché, but "good retail is about detail" – and getting detail right is about learning – from the front-line to the board room. Just as Lean can help us deliver better products it can help us deliver better services too and move us beyond isolated examples of great experience (like the one we've just had in Samoens.)
Kind regards
David Brunt
P.S. You can find out more about the programme and reserve your place at www.leanuk.org/leansummit2016 taking advantage of our early booking discount. We look forward to seeing you in November.