Following the sold out Toyota Deeside Engine Plant Visit in 2023, we have once again collaborated with Toyota UK to give you the opportunity to visit either their Engine Manufacturing Plant (Deeside, North Wales) or Vehicle Manufacturing Plant (Burnaston, Derby). Both UK Toyota Visits will take place on Thursday the 25th April 2024 and all proceeds from the visits will be passed to Toyota's Charitable Trust.
---
Why Should I Attend?
Insider's Perspective: Gain unprecedented access to the inner workings of Toyota's manufacturing process. Witness firsthand how they have mastered the art of lean to achieve a continuous improvement culture.
Guided Visit by Toyota Experts: Led by industry experts, the guided visits will take you through each stage of production, providing valuable insights into the innovative approach that have set Toyota apart in the automotive industry.
Networking Opportunities: Connect with professionals who share your passion for lean. Engage in discussions, exchange ideas, and build a network of like-minded lean thinkers.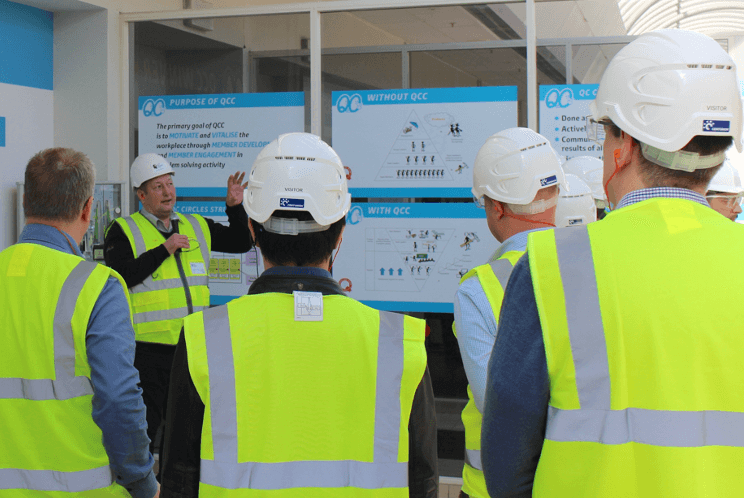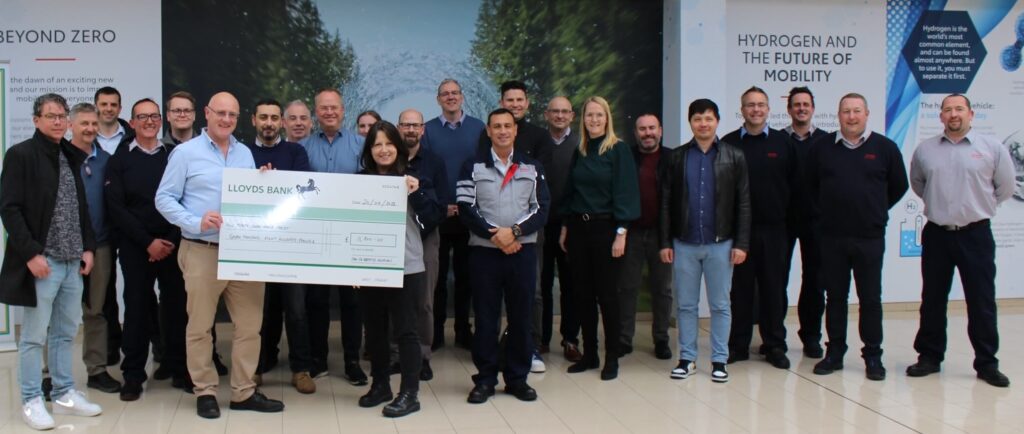 Inspiration for Your Organisation: Take away inspiration to drive positive change within your own organisation. Learn how Toyota's commitment to lean principles has shaped its success and how you can learn from Toyota's approach to elevate your operational performance.
Contribute to a Charitable Cause: By participating in this visit, you're not just investing in your professional growth; you're also contributing to Toyota's Charitable Trust. In 2023 we raised over £11,800 for our Toyota Deeside Plant Visit to Deeside!
"An Unforgettable Day"
Witnessing their processes left a lasting impression on me. Can't wait for more insights at the next visit!
"Super Insightful Experience"
The guided tour and disccusions provided valuable insights that I've already started applying in my work. Can't recommend it enough!"
"Not your Typical Visit"
Toyota's unique approach to lean made it an extraordinary experience. It's not just a tour; it's a deep dive into how Toyota apply lean thinking!
---
How to Book UK Toyota Visits
In order to attend either UK Toyota Visits, you must purchase a ticket package for the UK Lean Summit 2024 + a Toyota Visit 2024. This includes a ticket for our UK Lean Summit 2024 (23rd-24th April 2024).
The cost to attend either visit is £325.00 + VAT, with all proceeds being passed to Toyota's Charitable Trust. Each visit takes place on Thursday 25th April 2023 from 10.00am – 14.00pm.
---
Capability Development Workshops 2024
In 2024, we will be conducting hands-on, practical workshops tailored to enhance your learning, comprehension, and capability development in specific subject areas. Learn more about the workshops here.