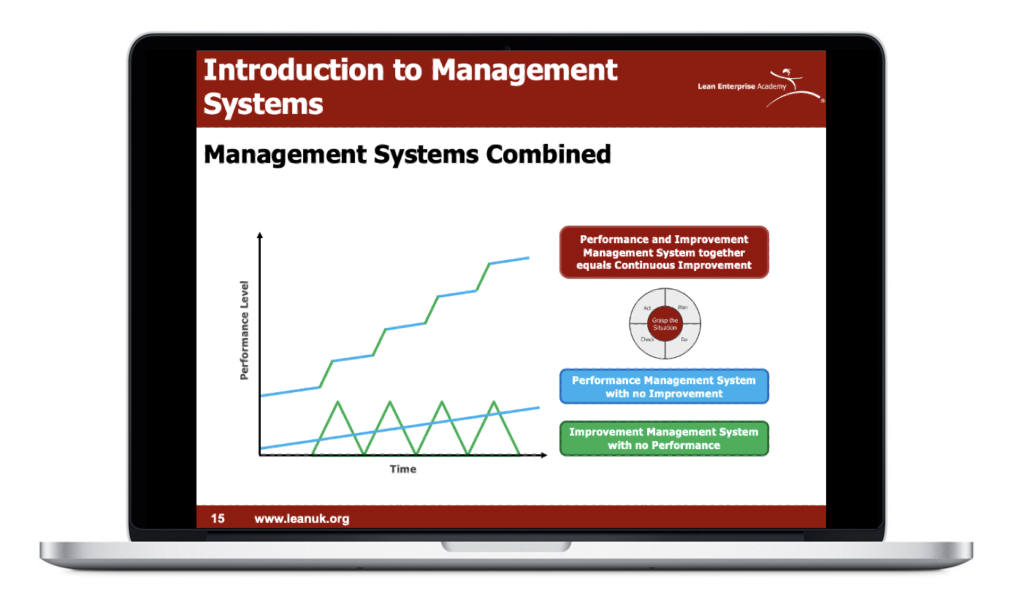 Welcome to our Management System – Performance webinar recording. Please scroll down the bottom of the page to access the materials under 'Course Content'. As part of our purpose to help you become self-reliant on your lean journey we are giving you access to the following: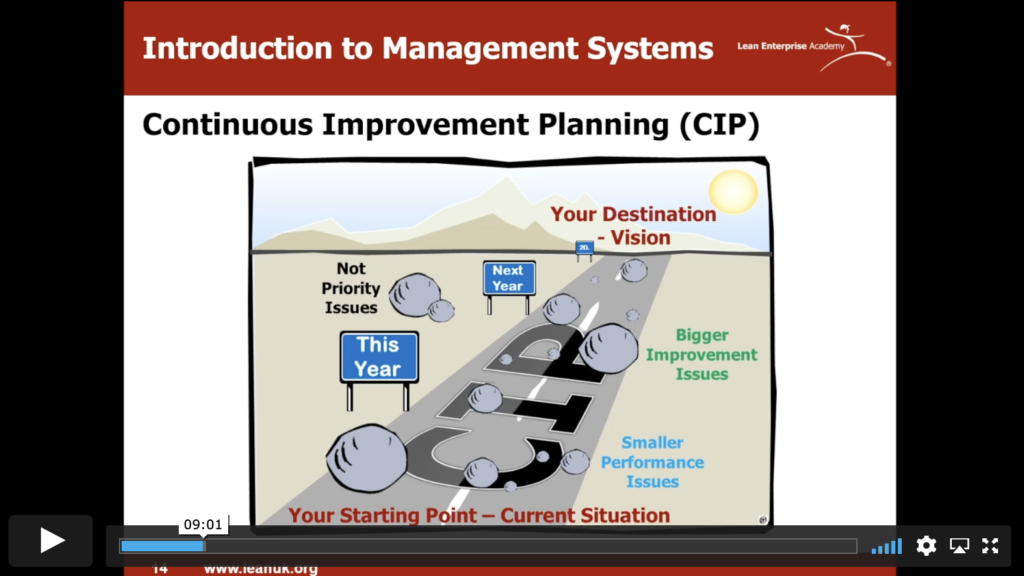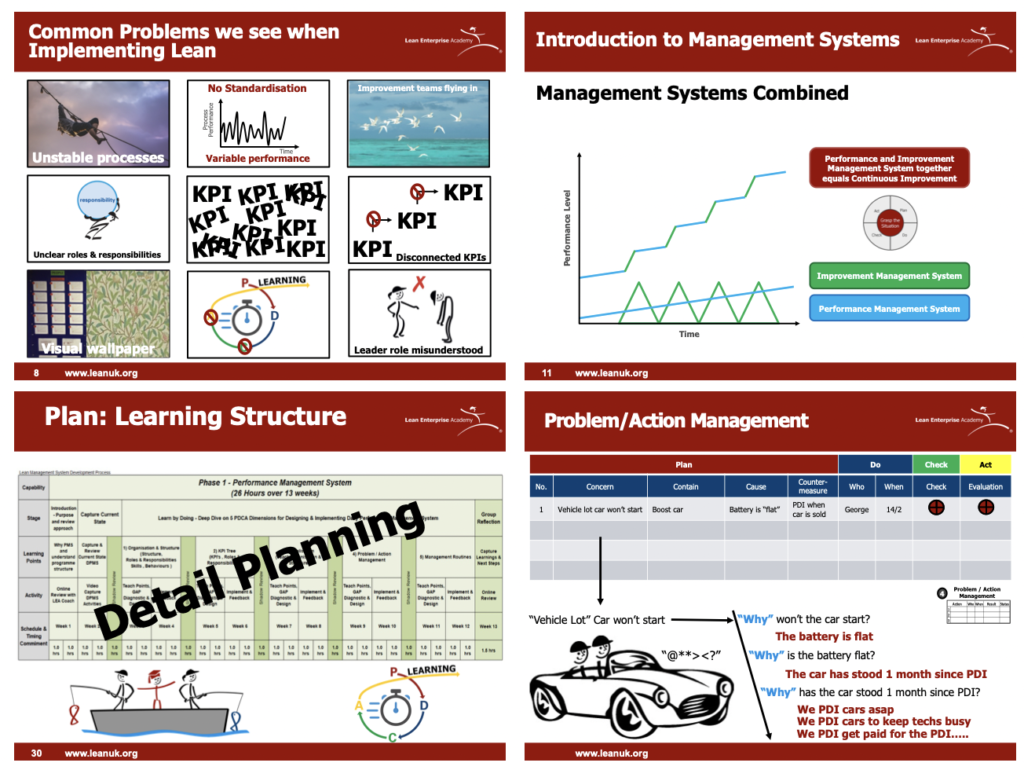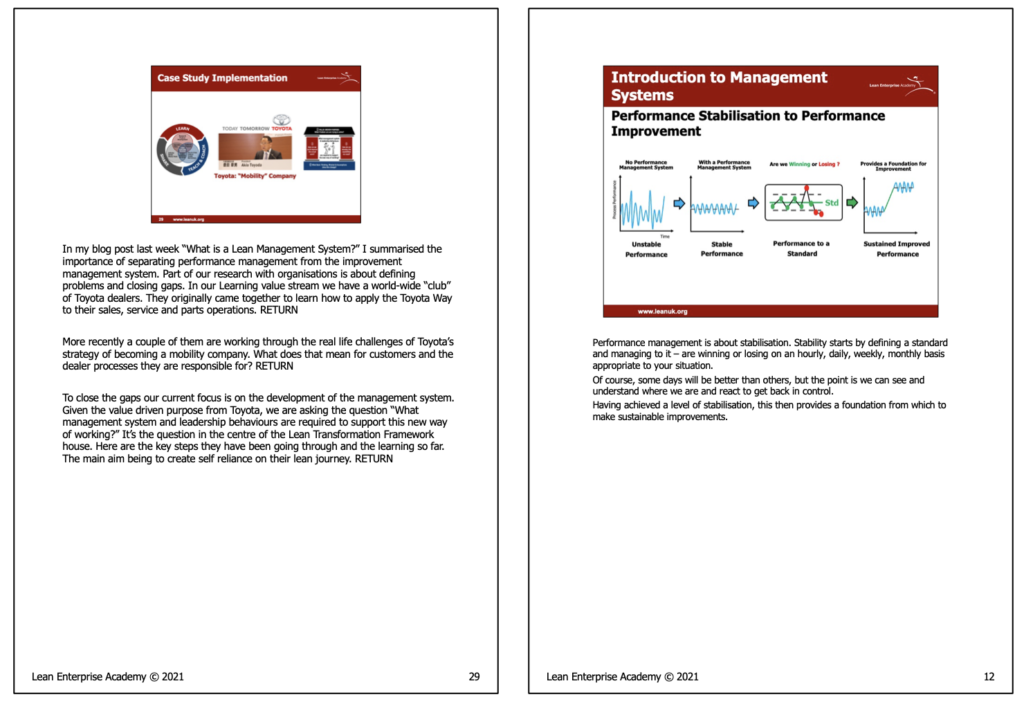 A transcript from the webinar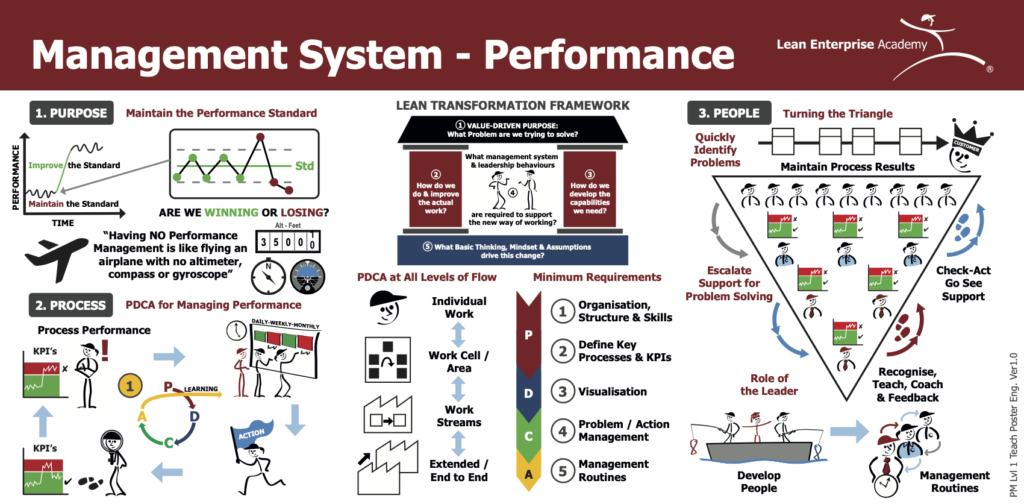 The Lean Management System – Performance Teach Poster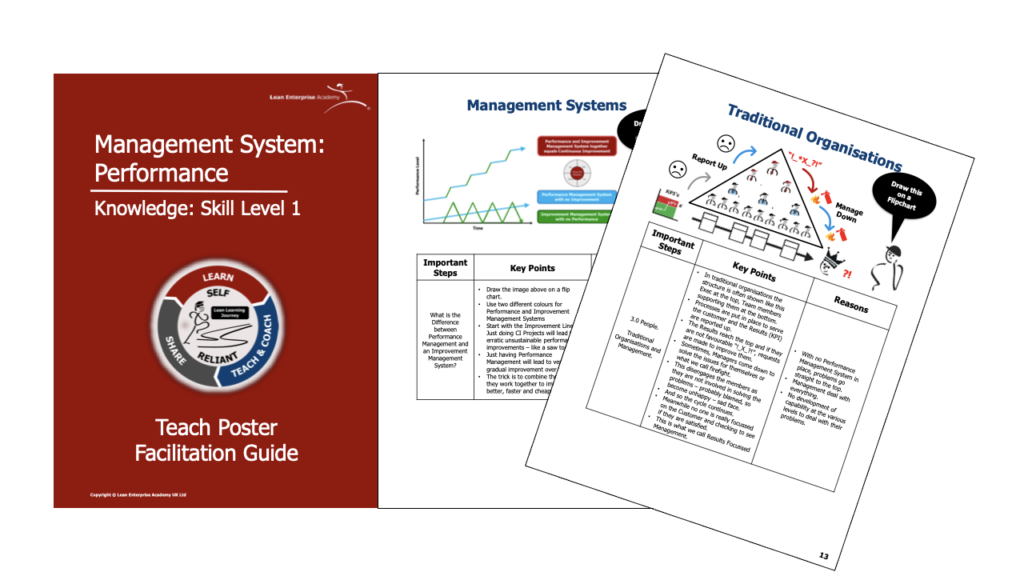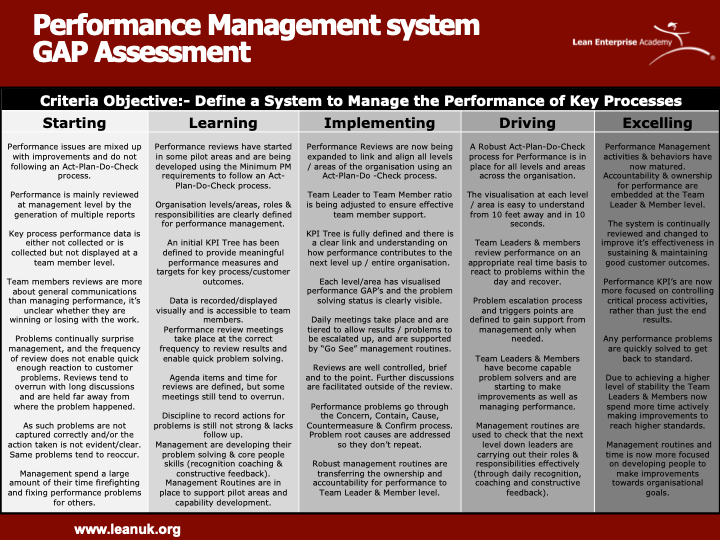 A GAP assessment sheet presented during the webinar
Customers which have already purchased the webinar as a live event will be sent a coupon code via email to access this content for free.
Ratings and Reviews