Since the publication of The Machine that Changed the World our mission, initially at Cardiff Business School's LERC and then as part of the Lean Global Network at LEA is to deepen our understanding of lean and to spread lean to every sector and activity.
Initially we helped European auto manufacturers to benchmark their performance and to introduce the key elements of lean manufacturing. Through benchmarking auto suppliers we helped the UK Government develop awareness and lean capabilities through Industry Forum and the Manufacturing Advisory Service. We carried out the first end-to-end supply chain analysis in the auto and several other manufacturing sectors. Daniel Jones helped establish Unipart U, the first in-house lean university.
We carried out the first benchmarking of auto retailing and distribution in Europe through the International Car Distribution Programme. David Brunt continues to work with pioneering Toyota dealers around the world to demonstrate the power of lean in sales and service, described in Creating Lean Dealers.
We carried out pilot projects with Tesco to develop demand-driven rapid response supply chains that enabled them to pioneer modern convenience retailing and home shopping. Through the Advisory Board of the European Efficient Consumer Response movement, the influential GCI Supply Chain 2016 report and editing the International Commerce Review we helped spread these practices across the grocery industry.
In addition Ian Glenday developed the final piece of the puzzle, enabling process manufacturers to escape the tyranny of batch thinking and produce in line with demand, described in Breaking Through to Flow.
Daniel Jones was a member of the client-led UK Government Task Force that introduced lean to the construction industry through the Rethinking Construction report that in turn led to the Movement 4 Innovation in Construction. These skills enabled a series of large projects from Heathrow Terminal 5 to the 2012 Olympics to be completed on time and on budget and they are now spreading across the industry through the Lean Construction Institute.
In 2006 we were approached by the NHS confederation to look at how Toyota's approach to production could be applied to healthcare, this led to the Lean Thinking in the NHS report. Through the UK Lean Healthcare Network we triggered many lean initiatives in hospitals brought the early pioneers together at the first Global Lean Healthcare Summit in 2007. Since then Marc Baker and Ian Taylor have carried out many proof-of-concept experiments in order to build a lean hospital management system, described in Making Hospitals Work. In 2010 we also presented our white paper The NHS Bermuda Triangle.
We have in addition advised many banks, utilities and other service organisations to build lean capabilities in their customer response, back-office and retailing operations. Daniel Jones is an advisor to the UK National Audit Office on assessing the lean process capabilities of every central government department.
LEA's work has moved from awareness raising and benchmarking, through proof-of-concept experiments and industry wide assessment of the opportunities, to coaching leaders, designing transformations and building management systems. The Deploying Lean Across the UK video summarises the spread of lean in the UK: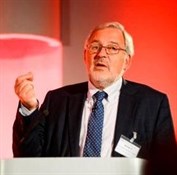 Daniel Jones, Chairman
Daniel Jones' mission is to inspire, encourage and mentor executives to use lean thinking to solve their business problems. He co-authored the core books on lean and writes extensively to distil and share his research on the practice of lean.
He acts as an advisor to senior management on leading lean transformations, building lean management systems and designing lean value streams. He led many proof-of-concept projects in pioneering organisations to learn how lean can address new problems. He is a keynote speaker at in-company events, management meetings and public conferences.
He helped to spread lean thinking across the automotive industry and to aerospace, construction, retailing, consumer goods, services, healthcare and government in the UK and around the world. He founded the Lean Enterprise Academy in the UK and helped establish the Lean Global Network of non-profit institutes to spread lean thinking around the world.
Download a PDF of Daniel Jones' bio
View Lean articles by Daniel T Jones
View his LinkedIn Profile
Follow on Twitter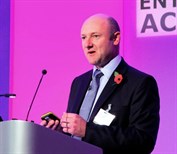 David Brunt, Chief Executive
David has been both applying and researching lean since 1990. He manages activities at the Lean Enterprise Academy and helps firms making a lean transformation. He has worked with Dan Jones since 1997. During that time he has been involved in both pioneering research into lean thinking and the practical implementation of lean practice.
He has walked, mapped, taught and coached lean in over 500 value streams across almost every conceivable environment – from manufacturing to service sectors in businesses such as steel production, vehicle and component assembly, FMCG, retailing, banking and financial services.
He spent over three and a half years as the Porsche Verbessrungs Process (PVP – Porsche Improvement Process) Manager at Porsche Cars Great Britain and carried out work to develop lean in sales, after sales, used car processing and parts operations as well as conducting a number of other business process improvement projects at dealer and national sales company level. His work on lean dealer operations formed the basis for several chapters in James P. Womack and Daniel Jones' book, "Lean Solutions" and led to him writing "Creating Lean Dealers – the lean route to satisfied customers, productive employees and profitable retailers" with John Kiff (2007.) He helps a growing number of dealers around the world successfully implement lean thinking and practice.
David has an MBA from Cardiff Business School where he specilaised in lean and supply chain management. In 2011 he contributed cases to the updated Lean Enterprise Institute workbook "Seeing the Whole Value Stream" by Dan Jones and Jim Womack (2011.) He is co-author of the book "Manufacturing Operations and Supply Chain Management – The Lean Approach" with David Taylor (2001.)
View Lean articles by David Brunt
View his LinkedIn Profile
Follow on Twitter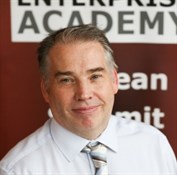 Darren Walsh, Senior Lean Coach
Originally an Industrial Engineer, Darren qualified with a Lean Masters' Degree through the Lean Enterprise Research Centre in 2004 and is also certified Zenge-Miller Leadership Instructor, Prosci Change Management Practitioner and voluntary business mentor for Business Wales.

He has over 25 years' experience in leading change, developing people and delivering breakthrough business performance. This experience includes working with some of the very best in Medical, Pharmaceutical, Aerospace, Automotive, Transportation, Oil & Gas, Gaming and the Electronics sector and throughout several countries that include: UK, US, Ireland, France, Austria, Sweden, Netherlands & Germany.
Darren spent over 7 years has Division Lean & Business Improvement Manager at Parker & Zodiac Aerospace, where he developed structured Lean Management System to support an improvement culture and multi-site improvement. At Boston Scientific, Sega & Aiwa he led site-wide transformation that delivered breakthrough results, as well his improvement journey he has also held the position of General Manager and Business Unit Manager at Hobbs & Sega.
Recognition of his improvement work led to him achieving a number of corporate best practice awards for both manufacturing and non-manufacturing improvement at Boston Scientific & Parker Hannifin.
Darren's passion lies in developing a greater understanding of the common pitfalls of Lean transformation and developing the capability of management to become their organisation's change leaders.
View his LinkedIn Profile

Peter Watkins, Senior Lean Coach
Peter has worked in and coached senior leadership teams in a multi–national environment, where he has gained an exceptional understanding of business improvement opportunities & customer focus. He is a people focussed leader, strategic thinker, structured problem solver and has the ability to work effectively at all levels to manage change and achieve strategic targets. Peter has over 30 years of continuous improvement knowledge through developing people to apply "lean thinking" into their own environment, including: HR, Finance/Shared Services, Product Engineering, Aftermarket, Sales, Manufacturing, Manufacturing Engineering, Quality, HSE and Supply Chain (Automotive, Aerospace, Agricultural Equipment, Aftermarket, Shared Services)
Work Experience:
4 years as Global VP of Operational Excellence in APTIV global technology company (formally Delphi Automotive)
12 years in GKN Plc, 8 years as the Global Lean Enterprise & Business Excellence Director. Introduced the "Flow of Value" thinking to help breakthrough traditional management culture and developed the group "Lean Enterprise" approach. Peter's last role in GKN was as Operational Systems Director for GKN Land Systems.
13 years at ArvinMeritor starting as Quality Team Leader, QA Project Engineering Lead, Continuous Improvement Leader, Quality Manager, Operations Plant Manager and finally as Director of CI Strategy, Europe, Asia & Africa. Also developed CI activities in the extended value chain and supplier base and gained his MSc in Lean Operations from Cardiff.
Peter's passion is designing & improving management systems to drive & sustain Lean – It's all about the people!
View his LinkedIn Profile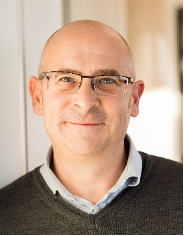 David Marriott, Senior Lean Coach
David originally gained is Lean expertise whilst working at Toyota Motor Europe Manufacturing for over 13 years. Based in the Purchasing Division his role was to support suppliers in new product development and vehicle launches. During that time, he also received training in the Toyota Production System (TPS) in order to support local suppliers to perform better and become more competitive. This culminated in him managing the UK Supplier Development Department of 100 suppliers and coordinating the Toyota European Supplier Association (TEAM) made up of 44 key strategic suppliers. Since then David has spent his time working in Tier 1 suppliers as a Global Director helping them to develop their lean journeys, lead and support implementation whilst improving the capability of the leaders involved. The goal being, for them to become the teachers and coaches of others in the future.
A logical thinker, with over 25 years of practical continuous improvement experience. He has worked in over 200 manufacturing facilities and helped more than 700 people become lean thinkers during that time. He has a unique ability to visualise and explain concepts simply in order to get others to understand better ways of working quickly. A passionate problem solver who enjoys seeing people develop and contribute to the business performance and cultural transformation. David's interest in manufacturing started whilst he was at Loughborough University where he achieved a first-class honours degree in Manufacturing Engineering and Management.
View his LinkedIn Profile
About the Lean Global Network
LEA's Dan Jones was instrumental in creating the Lean Global Network. LGN is comprised of country institutes and co-learning partners across the globe. LGN is led by a Board of Directors, including one member from each of the Tier 1 institutes.