£24.99
This is a video recording of our A3 Problem Solving webinar. Included is access to a video of the webinar, downloadable copies of the presentation slides, transcripts and our Practical Problem Solving Teach Poster presented during the webinar.
Description
The one hour webinar session provides:
Basic knowledge on the subject of problem solving, based around Purpose, Process and People
An overview of the 8 step problem solving process.
Access to online learning materials
Q & A
Using our visual Teach Poster we explain how organisations can apply "Practical Problem Solving" successfully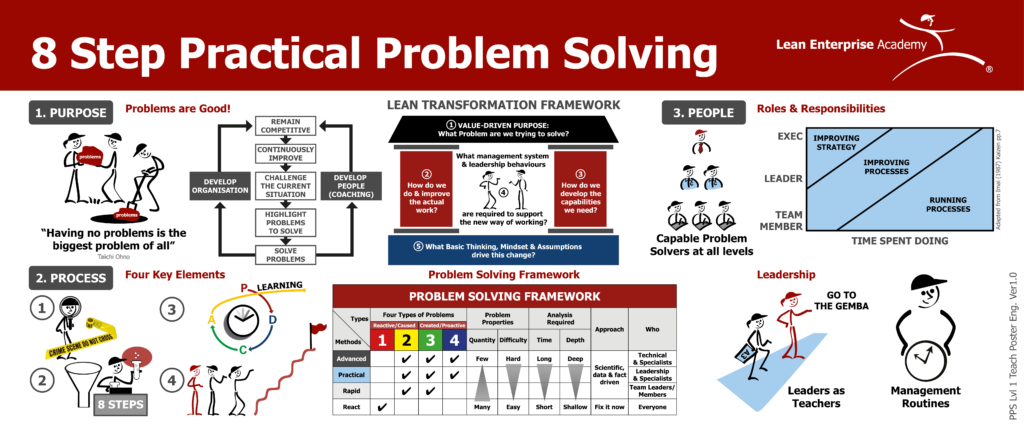 Most organisations using lean thinking have a structured method for problem solving. However a lot of them tell us that they have challenges with:
Developing problem solving thinking in order to engage all levels of the organisation.
Tying their problem solving to key goals of their organisation.
Understanding the alternative methods available and agreeing which to use so they can be most effective.
Agreeing on the best ways to deploy problem solving.
Using problem solving as part of the overall capability development process.