For those of you that attended our 2015 UK Lean Summit last week you will already know about the Lean Transformation Framework. For those of you unable to attend this short video provides an overview of the dimensions we need to be thinking about when embarking upon a Lean Transformation.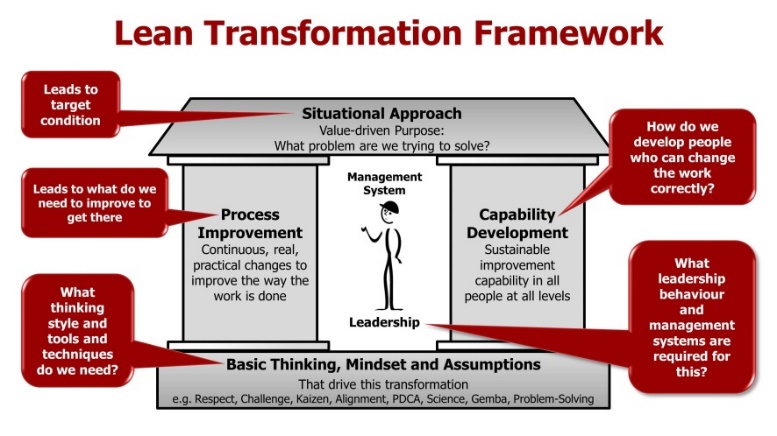 We are running workshops around each of the five dimensions of the Lean Transformation Framework at our offices between Monday December 14th and Friday December 18th.
Day 1: Introduction & Understanding the Organisation's Value Driven Purpose – Defining the problem(s) to solve.
Day 2: Process Improvement – Understanding the work that creates value for customers.
Day 3: Capability Development – Developing sustainable improvement capability at all people at all levels.
Day 4: The Lean leadership and management system.
Day 5: Basic thinking and mindsets required to drive lean transformation and next steps planning.
In the Lean Transformation Framework workshops delegates will learn:
How to define the problem(s) to solve and link them to customer and organisational purpose.
How to develop continuous, real, practical changes to improve the way the work is done.
How to develop capability so people can do and improve themselves.
To understand the leadership behaviours and management system we need to drive Lean transformation.
To identify the basic thinking and mind-sets required to drive Lean transformation.