Well time certainly flies when you are having fun! I'm now into the seventh month of my new role at LEA. In 2013, I've visited the Middle East, South Africa twice and three European countries as well as the UK working with really interesting people on a number of assignments. However one recurring gap (apart from occasional posts on the Lean Edge) is publishing my observations and reflections. So, here is my first attempt.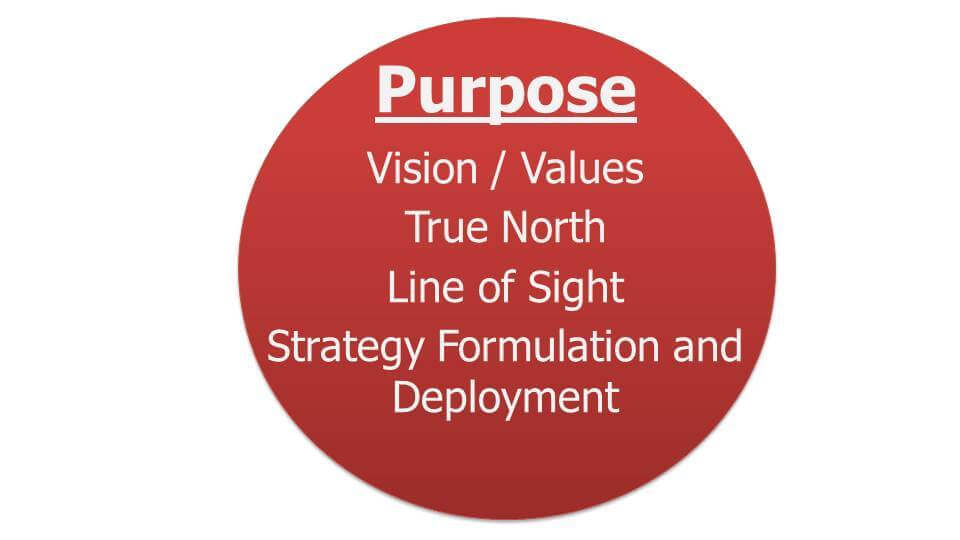 To let you into a secret, writing down reflections from work done is a process that Jim Womack and Dan Jones do after they visit companies. In addition they often write a letter to the company as part of the process. I've found it very useful to follow their example as it enables me to reflect on what I have seen during a visit – formally documenting the visit forces reflection and serves as a record of what we are looking for at a particular point in time.
This year I've categorized my questions into three areas – Purpose, Process and People. Here are my reflections around the subject of purpose and the question Is the purpose of the organization clear?
As a starting point, Lean thinkers should think about purpose. Firstly customer purpose – "What do your customers want?" "Are you able to supply it?" Secondly organizational purpose – "What does your organization need to survive and even to prosper?" Whilst thinking through customer purpose was relatively straightforward for the first tier automotive supplier I was recently working with (they provided a system to several auto makers and were measured by their customers in terms of quality, delivery and cost) the same question was challenging for the auto distributor I visited in January.
Of course the distributor appreciated that there were some basics that customers want (such as quality, delivery and cost – the same value that the auto maker wants from the first tier auto supplier) but they had no visibility of how well they did on these basics. As they rightly pointed out, they have lots of customers (not a few like the first tier supplier) and customers are certainly not homogeneous.
Therefore they concluded that they should measure the satisfaction of their customers – telephoning them to ask if everything had gone OK. Of course this included questions around quality, delivery and cost – but all were asked of the customer with no direct link between the answers provided and what was actually happening while the work was being done. We visited the large back up organization that telephone customers from a call centre. As we pointed out in the Creating Lean Dealers book, the motor industry (and many other industries for that matter) has become obsessed with customer satisfaction scores because there is a belief that satisfied customers are loyal – organizations want loyalty as this means customers will re-purchase. However, in reality satisfied customers are not necessarily more loyal! Instead if you dissatisfy the customer they, most likely, will not come back to repeat purchase.
Understanding this perspective may well encourage all of us to think differently about what our organizations' need to survive and even prosper. How can we build loyalty as a fundamental in the business and how might we be able to see how well we were doing at it?