"People must be engaged in understanding and improving the process that creates the value desired by the customer if organisation and customer purposes are to be achieved"
Jim Womack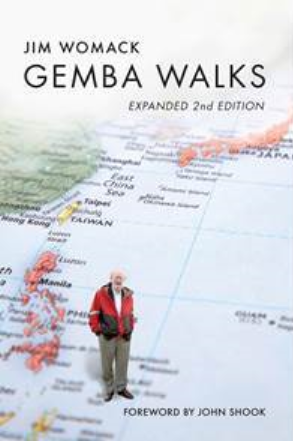 The workplace is becoming more and more complex and the role of leadership and management in this fast changing world is more critical than ever. For organisations to succeed they must create greater value for their customers and the organisation, they must be quicker, better and smarter than the competition, whilst also engaging, challenging and developing their people.
The organisations that are committed to becoming more competitive and developing a culture of continuous improvement, understand that management must spend time with their Lean hats on and support the business by understanding:
How the organisation is doing in delivering value to the customer
What problems exists and are they being addressed
What improvement activities are being worked on
If the behaviour and culture is supportive of a finding and fixing problems
When or if strategic plans will be achieved and how activities are being supported
Another option would be to leave this until the end of the week, month or quarter when the management reports have been compiled, but this is almost always too late. Also, if we rely too heavily on management reports, the same old reoccurring problems maybe festering away waiting to strike.
We need to understand how we are doing with greater frequency, so that we can act when needed and in the words of Fujio Cho we need to "Go See, Ask Why and Show Respect". This will then enable the organisation and every member to understand and improve the processes to ensure we deliver greater value for the customer.
To ensure that management play an active role in the Lean journey and get closer to business issues, many organisations have now adopted Gemba Walks – pronounced Genba meaning the real place where value is created. But too often, despite the good intentions of management, Gemba Walk routines have developed into traditional "management by walking around" and "command and control". Instead of supporting the organisations purpose, its processes and people by finding and fixing problems, managers walk past the same reoccurring problems and processes that are not able to meet their objectives, latching onto random minor issues and jump to solutions.
Workshop Introduction
To help, the Lean Enterprise Academy have teamed up with our friends at Quantum Profile Systems Limited to hold a practical public workshop, where attendees will develop a greater understanding of Gemba Walks as a management routine to help lead the organisation. In this hands-on workshop, attendees will learn-by-doing and by practising Gemba Walks, reflecting with Lean thinking in mind, developing improvements and then testing those changes with further practice.
Quantum Profile Systems Limited, based in Oldham are leaders in the manufacture and distribution of specialist building products.
In response to customer needs the business moved from being a traditional 'long run, mass production' manufacturer to a company where the 'Lean approach to business' is embraced by every employee, in every part of the company. By understanding customer needs and improving process they have reduced their order to shipment time to less than 24 hours. As regular attendees of the Lean UK Summit, QPSL really do try to adopt Lean thinking throughout the organisation.
Aims & Objectives
The purpose of this workshop is to help you learn by doing and to develop a greater understanding of Gemba Walks as a management routine to:
Check the alignment of the organisation's purpose, strategic actions with employees' activities.
Develop the collective understanding of leaders and management to better understand organisational performance issues.
Understand the current effectiveness of process, peoples capability and management routines.
Improve the effectiveness of management routines and leadership behaviour to support a culture of continuous improvement and problem solving.
Understand whether processes have been designed to consistently to achieve the purpose?
Understand if people are engaged in working to achieve the purpose, and are they supported in this work by the processes and management routines?
* Due to the nature of this workshop, it is advised that you book early as the number of workshop attendees is restricted and final approval will be required from Quantum Profile Systems prior to visiting the facility.
**Also, PPE will be required in the form of safety shoes and glasses.