I always thought Lean would come of age when teams in more modest organisations without the resources for heavy consulting support were able to get going with lean and create the necessary momentum for it to grow organically.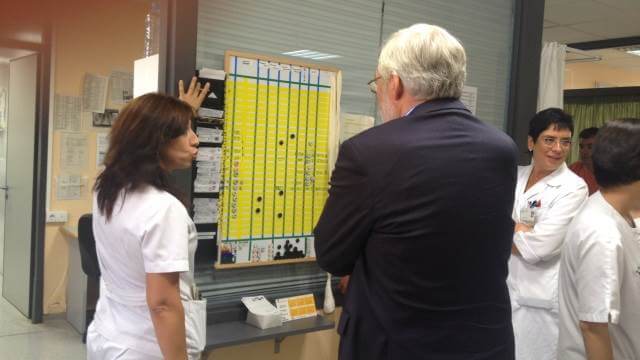 Last year I found just such a case at Consorci del Garraf hospital near Barcelona. Their CEO faced a crisis and had experienced the limitations of consultant-led Lean in previous posts and was convinced he could lead it himself with the right light-touch support from a knowledgeable Sensei. The results are incredible, wherever you go you meet teams fired up to solve their next set of problems and deliver better results for patients and the hospital. You come away convinced they will continue their Lean journey for many years to come. You can see, hear and feel this story from our first video case study on Planet Lean.
The key is unlocking the creative talents of front-line staff in a structured way, and providing the right support and direction from the top. In other words creating just the same conditions as Google does in hiring and developing its smart digital creatives! In the end this is what Lean is all about. So if you want to meet the team from Garraf, hear the story from Spotify, which also inspired me last year, and join in the discussion about Lean transformation with John Shook, Dan Markovitz and myself do join us at the UK Lean Summit on 17-18 November at Kenilworth. I look forward to meeting you there.