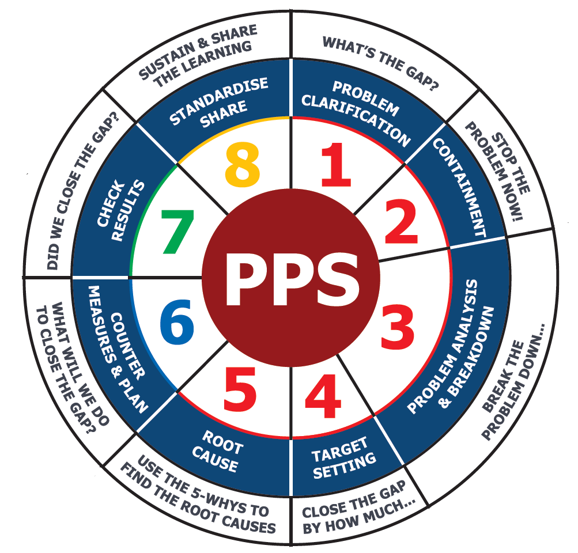 This video blog will give you an inital overview to A3 Practical Problem Solving – Step 1 Problem Clarification. This is our 8 part mini series on the A3 8 Step Practical Problem Solving method. In our next blog we will cover:-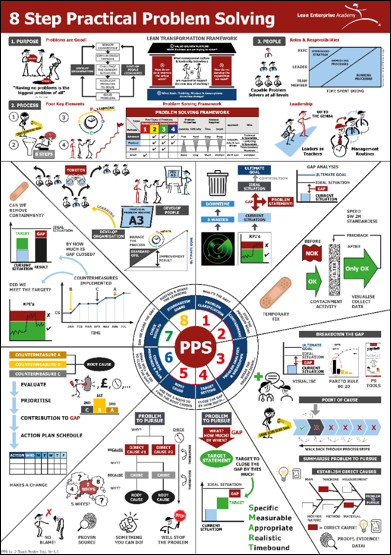 A3 Practical Problem Solving – Step 1 Problem Clarification
The video is presented by Peter Watkins a Senior Coach at LEA , who explains the key points using a Visual Teach Poster.
The top half of our Teach Poster focuses on the Purpose, Process & People of Practical Problem Solving. This is covered in our FREE Skill Level 1 course on A3 Practical Problem Solving – ACCESS HERE
This blog series concentrates on the lower half of the Visual Teach Poster , which covers the 8 step method based on Toyota Business Practice.
Play the Video Overview for A3 Practical Problem Solving – Step 1 Problem Clarification
Video is played best when watching in Full Screen Mode
Key Learning Points from the Video
What is Problem Clarification / Definition ?

Example of Practical Problem Solving A3 – Step1 Problem Clarification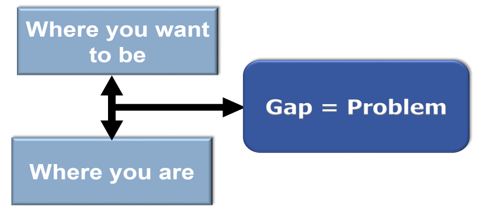 It starts with understanding the "GAP?".
So to clarify or define a problem you are looking for a 'GAP' i.e. a difference between where you want/expect to be and where you actually are in simple numerical terms.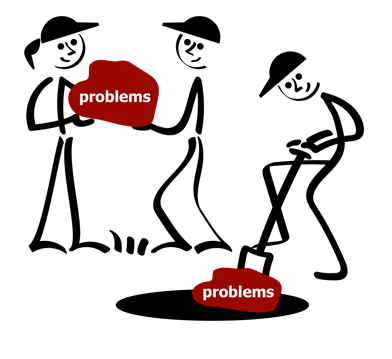 Lean Thinkers always start any improvement activity by asking this Question "What's the Problem to Solve"
So understanding and seeing the 8 Wastes in your work will help you identify the problems you need to solve. So you can then close GAP's in performance KPI's or GAP's need to meet improvement goals
Everyone in the organisation should be able to identify and clarify problems to solve correctly
What's the "Ultimate Goal?"

The Ultimate Goal is where you are going . Its the Vision
Where do you want to be in the long term
The ultimate goal puts a problem into context by clarifying the contribution it makes to the big picture journey
What's the "Ideal Situation?"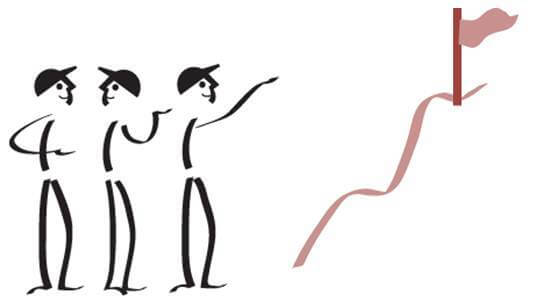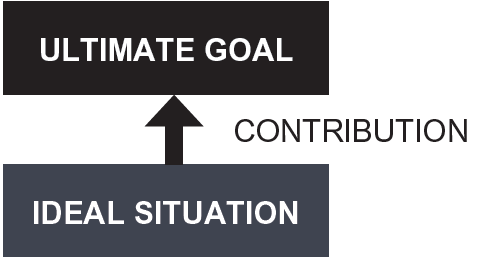 The Ideal Situation is where you want to be next
How much do we contribute to Ultimate Goal? in the short term
What's the "Current Situation?"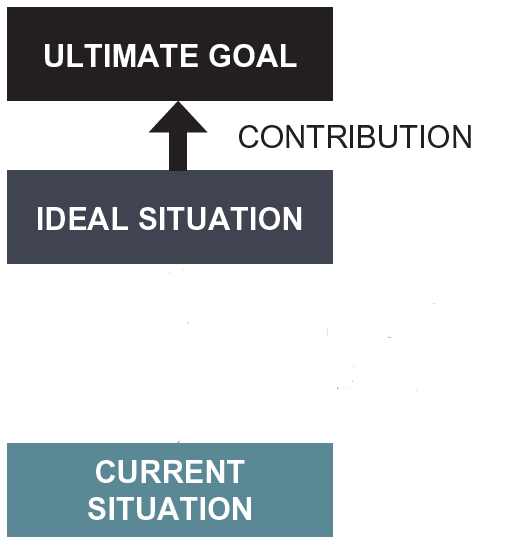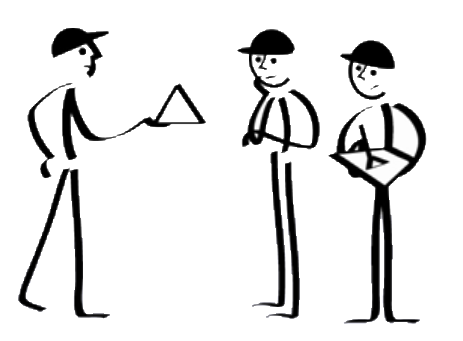 The Current Situation is where you actually are now
Grasp where we actually are now, today
What's "The GAP?"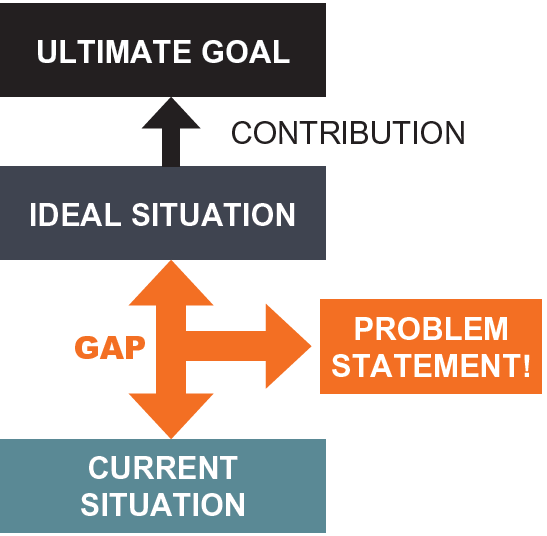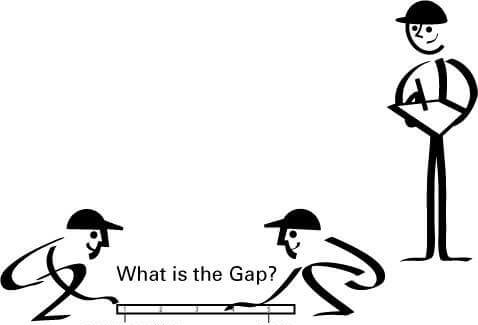 What's the GAP? – The difference between the Ideal Situation and the Current Situation
Quantifying the GAP helps to understand the problem.
So the problem we are trying to solve, needs to be very clearly defined and concise in numerical terms
There are Two main types of GAP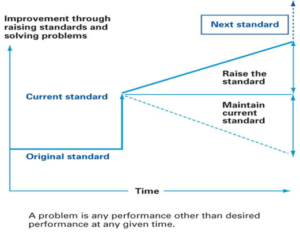 Created GAP – to achieve new standard
Caused GAP – to get back to standard
A3 Practical Problem Solving – Step 1 Problem Clarification
Helpful hints on this step:-
So the purpose of step 1 is simply to clarify the problem and what the gap is i.e where you are today versus where you want to be.
This step is not about target setting , this comes later after we have really understood the problem better and broken it down to a causes we can target specifically . (probably not the whole of the GAP !)
The background description needs to be simply explained in short sentences and with visuals / data where possible , to show why its important you are working on this problem.
It should simply describe why is the problem so important that we are spending time , effort and resources working on it (versus all the other problems we could solve!).
Quantifying and visualizing the gap helps the people you need to involve easily understand what the problem is , and ensure we can always go back and link to purpose of closing this gap
The Ultimate goal should always be linked to your longer-term vision / strategic goals where possible.
Because the real "GAP" to the long term objectives & goals might be much larger, we should always have this in mind when influencing how we think about a problem.
So Long term strategic goals / vision need to be made clear to people who are not aware of them by senior management.
A3 Practical Problem Solving – Step 1 Problem Clarification
Related Courses and Recommended Reading
We have gathered together some links below for selected courses, books and articles if you want to learn more about A3 Problem Solving.